With so many activities in Leeds for your little ones throughout the Summer, we have put together a guide to help you find the right day out for your family, on a budget.
Finding things to do with the kids over summer can be daunting, especially when you have 6 whole weeks to fill. Bored little monsters can become quite restless as the holidays progress. Trying to find exciting new things to fill the time can become draining. Luckily, here in Yorkshire, where our offices our based, we are not short of adventure farms, museums and parks. Some can turn out to be quite expensive but you can get fab family deals at a lot of attractions.
We've decided to put together our Top 6 Family Days Out for under £30 so you don't have to do the searching and can simply enjoy your day knowing what to expect. Here is a mix of well known attractions and hidden treasures that we know the little ones will love:
1. Rainbow Factory, Farsley
Family Ticket: £22

Rainbow Factory is an innovative storybook themed play centre, taking youngsters in new worlds of adventure and fun. Although being one of the more expensive days on our list, if you're bored of taking the young ones to soft play centres and museum's then this might be the place for you! This summer, experience the theme of Fabulous Feasts, giving the kids opportunity to make chocolate volcano's and other exciting food, based on books such as; Cloudy With A Chance Of Meatballs and The BFG! Along with Goldilocks' Creative Kitchen, the Factory offers performances at The Enchanted Theatre and story telling in The Secret Garden. The whole family can experience a new way of learning whilst having a story-book themed adventure throughout the day!
For more info: http://www.rainbowfactorykids.com/
2. Tropical World Leeds
Family Ticket: £15 (Under 5's Free and cheaper entry if you grab a breezecard)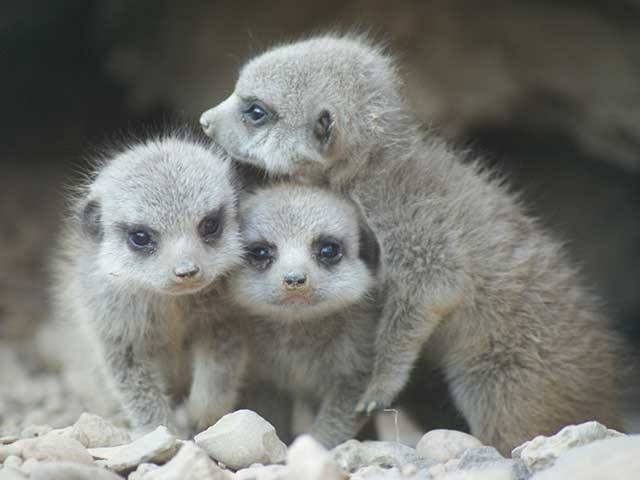 Tropical World is an excellent day out where you can not only can you take the kids to see some wonderful exotic animals such as Meerkats, Reptiles, a wild variety of Birds and a range of Butterflies, but it is located opposite Roundhay Park, a large scale country park including parks for the children and a stunning lakeside walk with a variety of café's to take a break. Always getting a warm welcome, Tropical World transforms you from England to the Tropics by simply taking a step into through the door, after taking you through a lovely stroll through their fantastic garden, of course. It is an exotic learning experience for all the family, creating an experience you cannot get anywhere else in Yorkshire!
For more info: http://www.roundhaypark.org.uk/tropical-world-leeds/
3. Farmer Copleys, Pontefract
Family Ticket: Free for Strawberry Picking. £15 for Fun Park.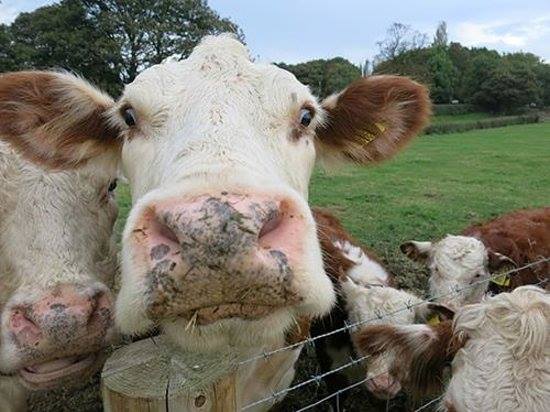 Farmer Copleys Farm is a lovely little hidden treasure based on the A645 between Pontefract and Featherstone with a variety of activities for the whole family, ranging from the healthy and exciting Strawberry Picking Field, where entry is free, to the larger scale Fun Park and Corn Maze. Having a different theme each year, it is something slightly different for the little ones. With the Corn Rangers helping you through the Maze, there's no need to worry about getting lost in the adventure and a Corn Café in the centre of the maze will keep you well refreshed. If the Fun Park isn't for you, the farm shop and Moo café is a lovely way to spend the afternoon with some delicious home grown food, freshly baked cakes and a refreshing pot of tea.
For more info: http://www.farmercopleys.co.uk/
4. Oakwell Hall Country Park, Birstall
Family Ticket: Free for the park and visitor Centre. £6 into The Manor.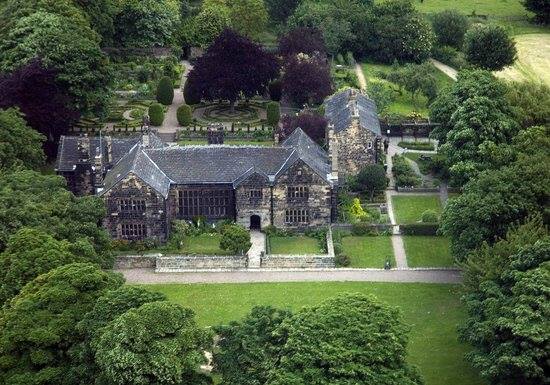 Being one of the more relaxed days out of the 6, Oakwell Hall and Country Park offers an Elizabethan manor surrounded by 100 acres of country park. There's a wonderful café, shop and large adventure park for the kids to play in! With 6 different gardens there's also so much for everyone to explore. Inside the manor you can experience an out of this world insight into a post English civil war household and hear about the spooky happenings that occur in the house.
For more info: http://www.kirklees.gov.uk/leisure/museumsGalleries/oakwell/index.aspx
5. Royal Armouries Museum, Leeds
Family Ticket: Free Admission!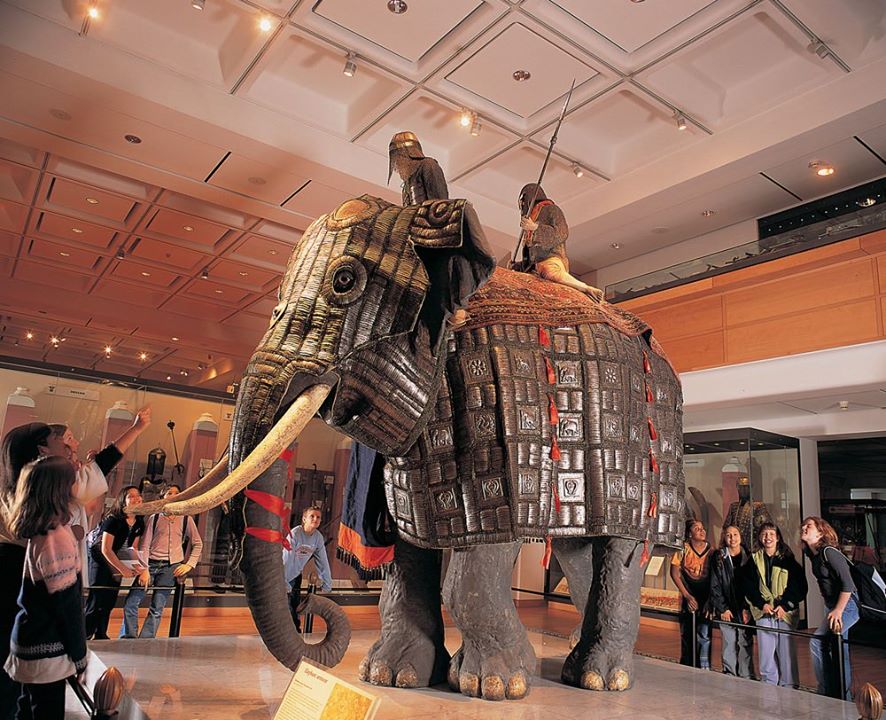 The Royal Armouries is a great day out with the kids where you don't have to spend a lot but can get so much out of the day, including learning about arms and armour from around the world and watching jousting displays. There is the opportunity for the little Knights and Princesses to dress up at the new Jester's Yard play area, where they can explore the Play Castle and make their own armour and crowns to take home! Key word here being FREE, you can explore the museum and venture out to the play area for next to nothing!
For more info: https://www.royalarmouries.org/home
6. Cannon Hall Farm, Barnsley
Family Ticket: £30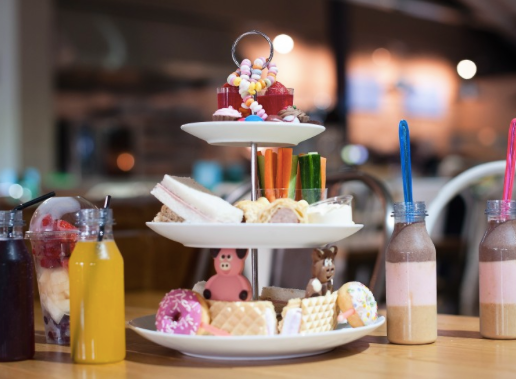 Last but certainly not least, spend the afternoon with the youngsters enjoying their own little afternoon tea with fairytale characters! At the most expensive end of the spectrum, charging £10.95 per child for afternoon tea, it might be a one off but it is certainly somewhere the family have to experience at some point over summer! If afternoon tea doesn't tickle the tastebuds, Cannon Hall Farm have a variety of activities taking place throughout the summer, from petting the farm animals, to sheep and ferret racing, it is not your average farm day experience. They have an adventure playground to keep the kids occupied as well as offering tractor and trailer rides.
For more info: http://cannonhallfarm.co.uk/
We hope we have helped with your search for summer activities and we would just like to thank Farmer Copleys and Cannon Hall Farm for donating some exciting prizes for our Tree-mendous Treasure Hunt.
Be sure to follow our facebook and twitter to keep up to date with the latest news, offers and events.